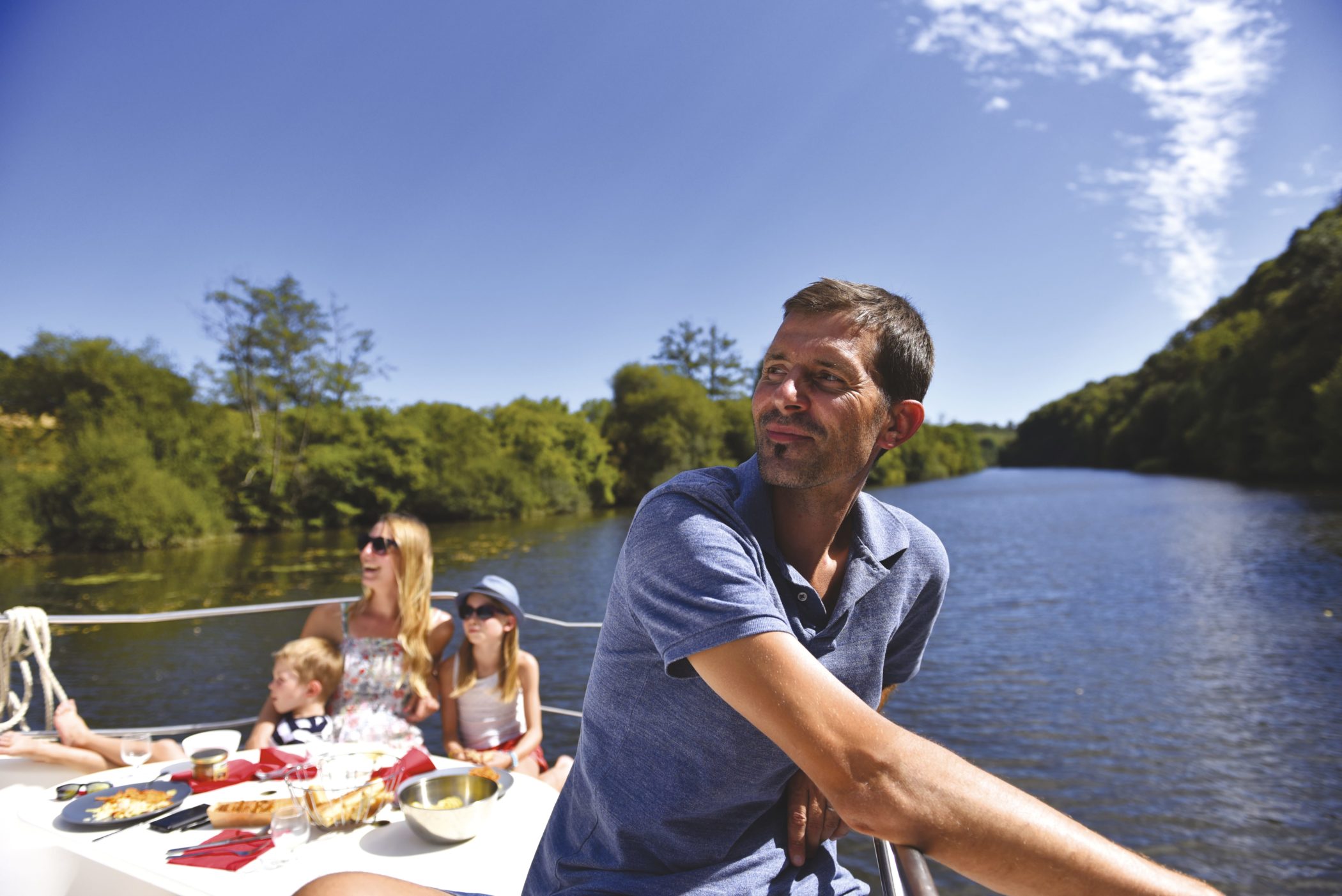 Discover Anjou
Houseboat Hire in France – No license needed
Get a glimpse at
Anjou Navigation : river self drive boat specialist since 1980 !
Anjou Navigation is providing since 1980 the rental of river houseboat (no license needed) in Anjou, Loire Valley. Gather a crew from two to twelve persons and come uncover the natural and historical patrimony of Anjou for a week end, a week or just a day hire discovery !
Anjou Navigation makes a true fresh water captain out of you !
The staff of Anjou Navigation will guide you all along your experience here to make true fresh water sailors out of you. An online training and then a practice on your boat upon departure : an experience to share with friends, family or for a couple getaway !
Anjou Navigation provides two marinas for your boat hire : Sablé Sur Sarthe and Grez Neuville.
We are welcoming you on our bases in Sablé Sur Sarthe and Grez Neuville ; providing boat hire from late March until late October.
See you on the river captain !